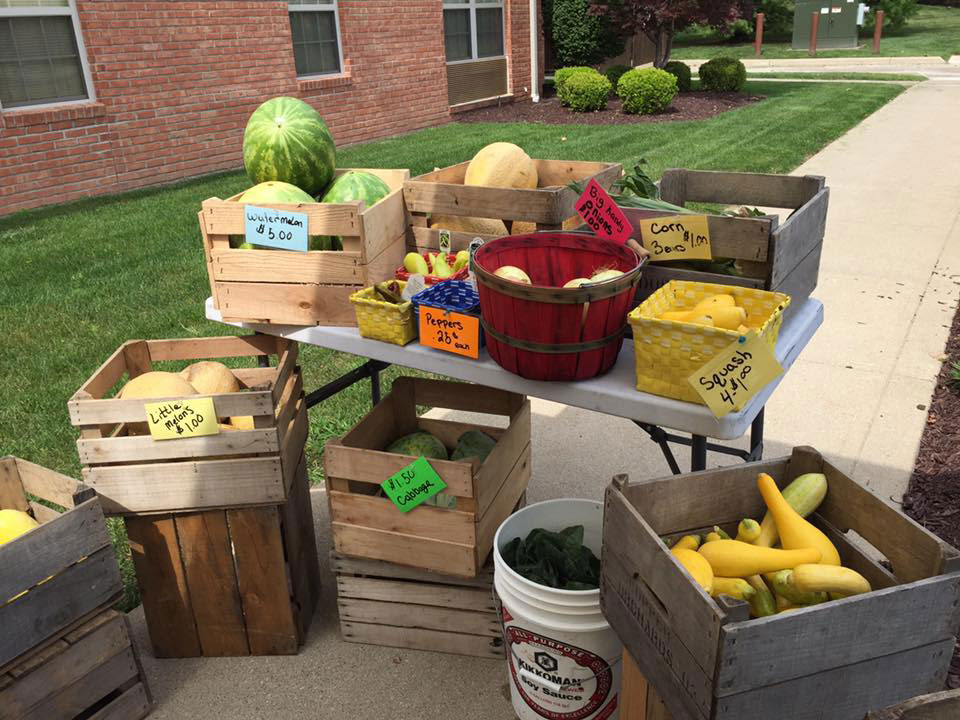 Our trucks bring fresh, locally grown fruit and vegetables to seniors living in food desert areas. Runs Monday-Wednesday and Friday at various locations and senior centers throughout the area. Snap cards, WIC, senior coupons and cash are accepted.
The Seagate Food Bank is proud to announce the arrival of our new mobile market truck! This vehicle was made possible by a grant from the Wal-Mart Corporation; which allowed us to purchase a refrigerated truck. This is the fourth year for the Seagate Farm Market. In the past we used a truck and wagon to transport fresh produce. Our new truck will keep the produce fresh and cool while out on locations. The Seagate Farm Market travels to areas where it is difficult to buy affordable or good quality foods otherwise known as food desert areas.
Our mobile market brings fresh fruits and vegetables to seniors, individuals, and families in these areas who may not otherwise have adequate means to fresh goods. The fruits and vegetables that we sell on our mobile market have been grown in our own vertical garden or purchased from local farmers and made available to our neighbors. The Seagate Farm Market is on the move four days a week, Tuesday through Friday, to 15 locations throughout our area. Last year 1,358 pounds of fresh food were purchased.
We are confident that number will grow this year with the increase of three new locations. You may purchase the fresh goods with senior coupons, SNAP, W.I.C. coupons, or cash. Below is a listing of our locations and if you visit our website, www.theseagatefoodbank.org you can view specific location dates and times.
Lakewoods @ 2125 Arlington
Michealmas Manor@ 3260 Schneider
Doves Manor @1040 Brookview
Madonna Homes@ 722 N. Huron
Hope Manor @ 4702 Violet Rd.
Oblate Residences@ 1225 Flaire
Alpha Towers @ 525 E. Woodruff
ProMedica Center for Health Services@ 2150 W. Central Ave.
Bay Park Hospital@ 2801 Bay Park Drive
St. George @ 3716 Hill Ave.
Flory Gardens @ 3395 Nebraska Ave.
Covenant @ 6600  Covenant Blvd.
Glendale Terrace@ 3200 Glendale Ave.
Dorrell Manor@ 5836 Southwyck
AHEPA 18@ 1865 West Alexis Rd.
Richmar @ 3423 W. Alexis Rd.
Luther Ridge @ 805 Wheeling St.
Luther Grove @ 2506 Seaman Rd.
Luther Hill @ 2472 Luther Hills Circle
Charles Crest II @ 2930 Dustin Rd.