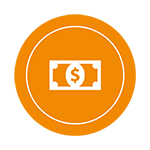 Milk Money Donation
100% of your donation stays right here in our community. Did you know? $50 buys milk for 100 kids this summer.
We are a 501(c)3 organization, so your donation is fully deductible depending on your tax situation.
"Mom, Can I Have Some Milk Money?"
HELP US ANSWER THE QUESTION WITH A "YES!"
---
Thousands of Kids Count on Us Each Summer
When school is out, most kids have an enjoyable summertime. But for the one in five children in our regional community living with food-insecurity, it's different. There's no school lunches to provide important nutrition and the need for fresh milk is critical for growing kids. That's why we're asking for your help in funding Milk Money For Kids™.
https://youtu.be/rl67DOZfvvw
https://youtu.be/o8wirFY6Yco
https://youtu.be/IvPmA5LLO9A