100% of your donation stays right here in our local community.
SeaGate Food Bank has always been an independent grassroots organization. (We pay no dues to any national program.) Since we receive very limited federal reimbursement, our primary funding comes from corporate friends, organizations and individuals.
How far will your money go? $50 feeds a family of 4 for a week. $100 feeds a senior citizen for a month. A $200 donation will buy milk for 50 kids this summer. $500 could fund delivery of a truckload of food–40,000 pounds. Larger donations can help us do much more, but your gift of any amount is greatly appreciated.
Hunger is invisible, but everywhere. 17% of our neighbors are living food-insecure lives and we have many programs that could use your support. Children are especially vulnerable to the "side effects" of hunger—inattention, inability to learn, behavioral issues and more.
You may want to consider a Legacy Gift via life insurance or an allocation to SeaGate Food Bank in your will or trust. Contact Deb Vas, executive director, for more information at 419-244-6996. 
We are a 501(c)3 organization, so your donation is fully deductible depending on your tax situation.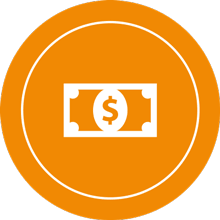 Donate Now
Donations of any amount are greatly appreciated. We count on your support to help us provide food to over 400 pantries and programs in Northwest Ohio.