100% of your donation stays right here in our community
SeaGate Food Bank is Ohio's only independent food bank. We pay no dues to any national program and have always provided food entirely free of charge to pantries and programs. Our primary funding comes from corporate friends, organizations and individuals. Just maintaining our 85,000 sq. ft. warehouse, cooler and freezer can be challenging.
100% of your donation stays here. $50 feeds a family of 4 for a week. $100 feeds a senior for a month. $200 buys milk for 400 kids this summer. $500 will fund delivery of a donated truckload of food–40,000 pounds.
17% of our neighbors live food-insecure lives. But there are also needs beyond food, so we have several non-food programs that also need support. Project PJ, SFB's Eat Right Academy and others address basic needs.
You may want to consider a Legacy Gift via life insurance or an allocation to SeaGate Food Bank in your will or trust. Contact Mindy Rapp, executive director, for more information at 419-244-6996.
We are a 501(c)3 organization, so your donation is fully deductible depending on your tax situation.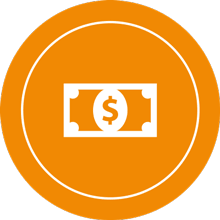 Donate Now
Thank you for helping us feed and support the most vulnerable in our community—children, seniors and families. Your gift is much appreciated.