SeaGate Food Bank Inc. is Ohio's only independent food bank. We started in a garage in 1977 with a strong sense of purpose and direction. Our Toledo Food Bank has always provided food entirely free of charge to hundreds of pantries and programs. Primary funding comes from corporate friends, organizations and individuals. We pay no dues to any national organization which means 100% of donations stay right here in our community. With a full time staff of 12, our administrative cost is only about 1%.
History
Our founder Alice Mosiniak was the Toledo director for the National Association for Human Development, an organization that trained jobless senior citizens. She quickly learned that most seniors didn't know where their next meal would come from.
Driven by compassion and determination, Alice Mosiniak enlisted the help of local officials and business leaders and started distributing food out of her West Toledo garage. By 1980, SeaGate Food Bank had become Toledo Ohio's first regional food collection and distribution center.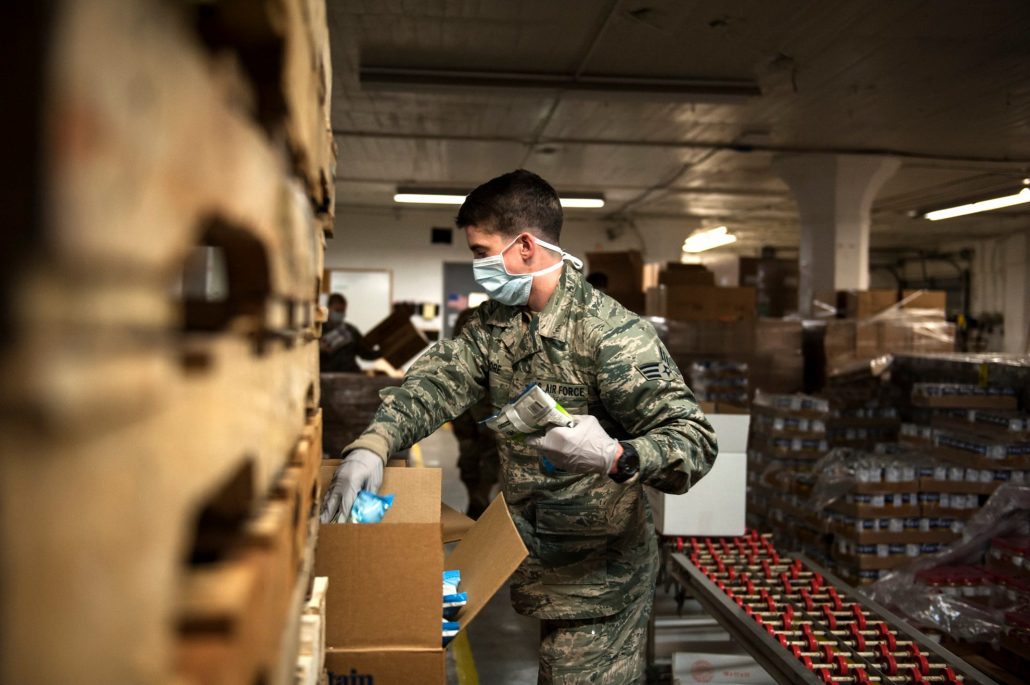 Who We Help
SeaGate Food Bank distributes food to over 400 pantries and programs that serve individuals. Our Senior Program delivers over 5,600 senior food supplements each month. We also provide food support to over 1,100 Veterans' families. SeaGate Food Bank is 100% local with only 12 full time staff, but hundreds of dedicated volunteers and sponsors who share our commitment to eradicate hunger.
Our experienced Toledo food bank staff also assists seniors and their families in applying for the USDA-funded Commodity Supplemental Food Program for those 60 and over. We also assist individuals and families in applying for The Emergency Food Assistance Program (TEFAP). This program is federally funded and administered by the State of Ohio.
Toledo Food Bank Staff
Mindy Rapp, Executive Director
Debbie Kledzik, Assistant Director
Andrew Whitcomb, Warehouse Manager
Cheri Dennis, Director of Community Engagement
Mary Overmyer, CSFP Coordinator
Rick Lynn, Office Coordinator
Delores Reyes, Distribution Coordinator
Trish Allison, Agency Relations
Brittany Reichow, Agency Relations
Alex Aguliar, Warehouse
Harold Bodi, Warehouse
Gary Braun, Warehouse/Driver
Kim Luter, Warehouse
James Redd, Warehouse
Tricia Smith, Warehouse
Board of Directors
Toledo Food Bank board members serve a 3-year term. The SeaGate Food Bank Board meets quarterly in the Food Bank conference room.
Mark Voils, Board President
Mindy Rapp, Executive Director
Karon Baron, Vice President
Denise Kimerer, Secretary/Treasurer
James McDay
Sandy White
Bill St. John
Sandy White
Major Supporters
We are pleased to recognize these leading companies and generous benefactors who help us continue our mission to eliminate hunger in our regional community.
Special Project Donors
We thank these organizations for helping fund specific projects and programs which help us provide food for those in need in our local community.