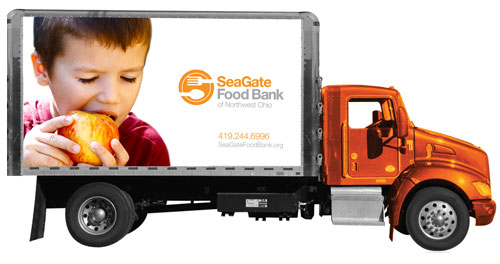 These special project funds are earmarked to support transportation costs associated with the logistics of transporting donated pallets of food. SeaGate Food Bank does not have a "semi truck" to load with pallets of donated food and must hire outside cartage companies to pick up these LTL quantities of donated product. Giving to this fund will ensure that SeaGate Food Bank can effectively manage the logistics of collection and distribution of these generously donated pallets of food.
Sponsorship Opportunity
Call 419-244-6996 for details.